Surprise! We're releasing a localization update for You Will Fall!
There's now a new language dropdown in the menu where you can select from
English (original)
Japanese by CastanoTheCactus
German by Yän (hey, that's me!!)
French by Jirushi
Turkish by MUHTEŞEM ROBOT
Maltese by The HeadQuarters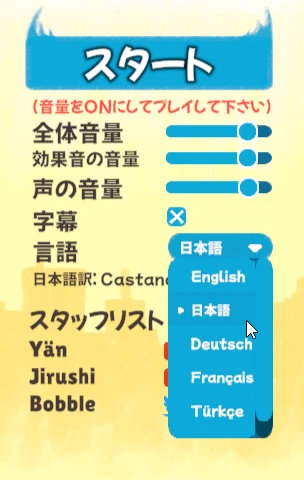 Have fun with all the languages! We included these because people who speak them wanted to do the translations. So if you speak a language you'd like to see in the game, why don't you join our Discord server and let us know?
Ok, that's all, enjoy! Or actually, maybe I should say suffer?